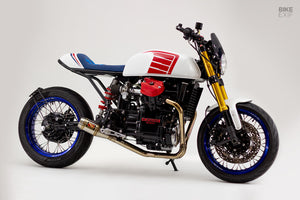 Bike Exif Feature of Grandfathers Axe!
The long time project called Grandfathers Axe just got its own feature on Bike Exif! This is the first time my work has been shown on this publication and I am very honored as I have been trying for a long time now.  
For those unfamiliar about this bike you can view the full build on YouTube or Facebook but in short this is a Honda CX500 built to be a fun upright performance oriented machine with retro Honda looks.  
Check out the full Bike Exif article here 
---